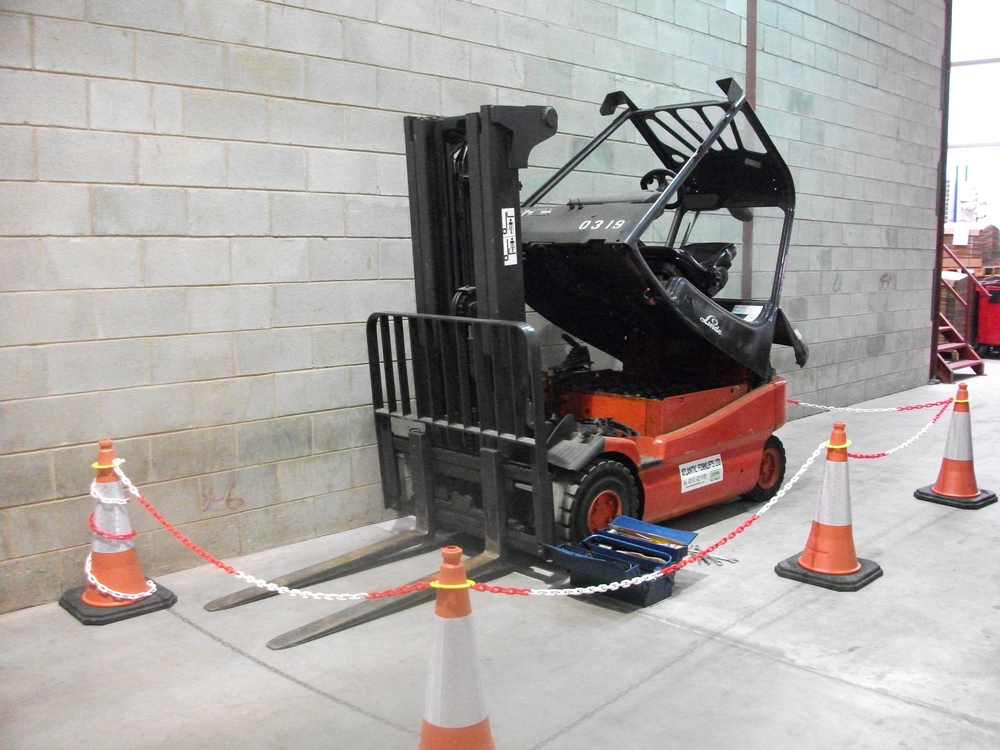 Do you have a requirement for a quick and simple method of attaching plastic chain link fencing to standard traffic cones?
If so then our traffic cone chain holder may just be the safety hazard fencing solution that you have been looking for.
This product has been designed with simplicity of use in mind and long term durability. The one piece design makes it easy to use, simple to store and inexpensive to produce meaning we can offer this product much cheaper than similar products from other retailers.
The traffic cone chain holder has been designed to simply drop onto the top of any size of traffic cone and stay there securely. Each holder has 4 separate hooks that can all securely hold plastic chain. The hooks will securely hold both our 6mm or our 8mm plastic chain and it is very easy to attach the chain.
The photos below show the layout of the 4 chain hooks.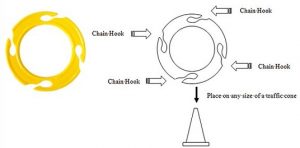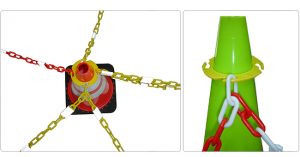 This product would be great used in warehouses for fencing off potential hazards or areas that are out of bounds.
It can also be very useful in a roadside setting as plastic chain and traffic cones are very stable in the wind unlike rigid freestanding barrier systems.
Another big plus point with plastic chain and  traffic cones is that you are not restricted to straight lines so you have complete flexibility in how and where you place your safety hazard fencing solution.